Apply for Fix and Flip Loans: Florida
Are you looking to enter the booming Florida fix and flip market? The current red hot real estate market means that you can flip investment properties quickly and make a substantial profit along the way. Fix and Flip Loans from a private lender offer a great opportunity for Florida real estate investors who are keen to take advantage of the current real estate market conditions.
Why Choose Lightspeed Lending for Your Florida Fix and Flip Loan
A hard money lender, such as Lightspeed Lending, is a great finance option when looking to raise the capital to fund a house flip. Hard money loans are ideal for real estate investors who are looking for a source of finance to quickly fix and flip a property, particularly if your credit history isn't great.
As a hard money lender, Lightspeed Lending has cut out the middleman, allowing us to offer our customers competitive interest rates and lightning speed for our hard money loans. If you have struggled to obtain conventional loans, then a hard money loan may well be the perfect option for you.
You may have considered other loan options to fund your house flip, including financing from banks and credit unions, peer-to-peer lenders, a home equity loan, or a home equity line of credit (HELOC).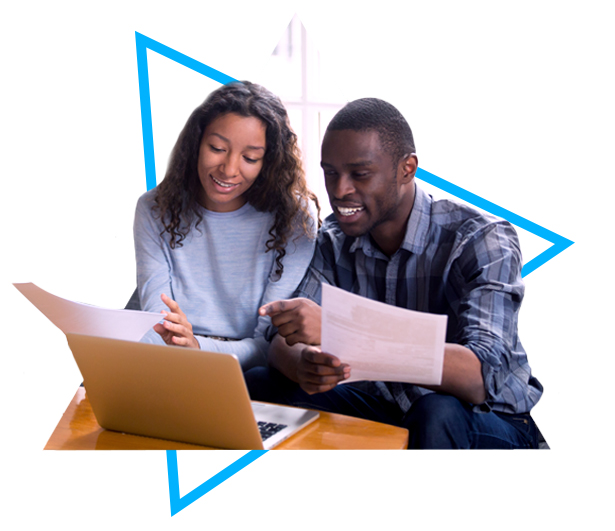 Key Features of a Fix and Flip Loan from Lightspeed Lending:
Competitive interest rates, starting at 6.99%

Minimum loan amount of $100,000 to fund a non-owner-occupied property, with  maximum loan amounts of $10,000,000

12-month to 24-month flexible terms

No prepayment penalty

Up to 80% loan-to-value ratio (LTV) on the appraised value and 100% on rehab costs

No minimum FICO score, meaning that real estate investors with bad credit are not excluded

A simple and efficient loan application process

Less paperwork – no requirement to submit income documentation, tax returns, or W2 forms

Personalized and customized service

Lightning-fast closing – closing within 10-15 business days compared to 45-60 days with a conventional lender

Hard money loan programs from a direct private lender are a great option for real estate investors that fail to qualify for a standard loan from conventional mortgage lenders
Read More About Our Private Money Loan Programs
How Does the Fix and Flip Loan Application Work?
So, how does the fix and flip loan application process work with Lightspeed Lending compared with mortgage brokers? We have tried to keep it as quick and simple as possible for you, leaving you to land your lucrative real estate investment deal.
Here's what to expect when applying for your hard money loans:
The Quick & Simple Direct Private Money Lender Loan Process
We will start by having a quick 15-30 minute chat with you over the phone. This will allow us to find out more about you, your business plan, your experience of house flipping, and the investment property. You can also take this opportunity to ask us any questions that you have.

Once we have pre-approved your fix and flip loan, we will ask you to provide us with some essential documentation to allow us to process your application further.

For refinance loans, this will include your driver's license, Employer Identification Number (EIN), article of organization and operating agreement (if the property to be purchased or titled is currently owned in an LLC or business entity), a bank statement or a voided check to allow us to carry out an automatic debit or credit check, title, insurance, and valuation from 3rd parties.

For property purchases, we require all of the above, plus 2 months of bank statements, we must source deposits, and we must obtain an explanation of the source of large or irregular deposits.

After receiving all the title documents and insurance back, we will submit the file to be underwritten. All of our loan packages are serviced and underwritten in-house. The file will then be submitted for conditional approval, and this process generally takes between 24 and 48 hours. Once the conditional approval has been satisfied, the loan documents will be sent to the title company for closing.

Our typical turnaround time for fix and flip loans is 10 to 15 business days. After closing, renovations on the property can start.

At Lightspeed Lending, we employ our own 3rd party to verify that the renovations are progressing as expected. Once we receive confirmation that the work is being carried out appropriately and we are provided with the correct documentation from the contractor, the rehab part of the loan will be released in draws.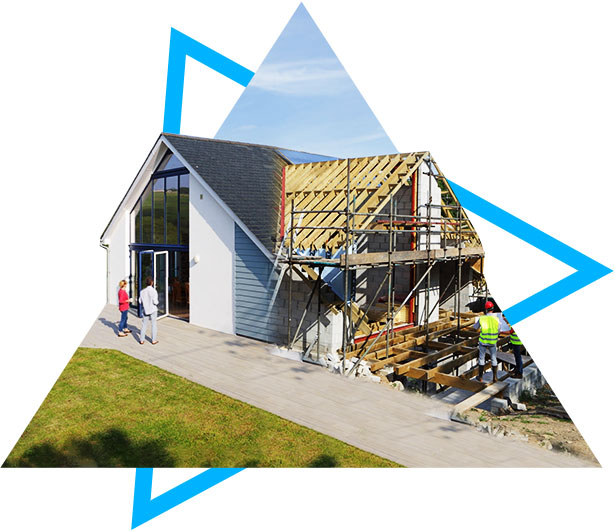 What Is a

Fix and Flip

Loan?
Fix and flip loans, also known as hard money rehab loans, are short-term loans from a private lender designed to offer real estate investors the upfront cash necessary to purchase an investment property to fix up and resell for a profit.
Investors within this space typically buy cheap, run-down, and distressed properties and renovate them quickly to resell at a much higher price, this is commonly known as 'house flipping.'
House flipping loans loans are a type of bridge loan, as they help to bridge the gap between a real estate investor's capital and the cost of the investment property plus the necessary renovation costs for fix and flip projects.
How Do

Fix and Flip

Loans Work?
It is probably easiest to explain how a rehab loan works with a brief example. If you are looking to purchase an investment property worth $200K, your fix and flip lender would typically provide you with 80% of the appraised value of the property, in this case, $160K. The lender would also loan you the money required to cover the renovation costs, say $50K, resulting in a total loan value of $210K.
When the renovations are complete, the real estate investor sells the property and pays off the private money loan.
What Are the Advantages of Fix and Flip Loans for Real Estate Investors?
Whether you are looking to expand your investment portfolio or are new to the real estate investing business, a hard money lender, such as Lightspeed Lending can help you to finance your fix and flip project.
A fix and flip loan is an ideal way to finance renovations on your investment property, allowing you to turn around the property quickly for a sizeable profit.
The benefits of a fix and flip loan include:
Quick Approval Process
Loan approvals can be lengthy and stressful. Hard money lenders, also known as private lenders, make the process of obtaining a fix and flip loan easy. Rather than waiting for months for conventional bank financing, a private lender can get your loan approved within days.
With less stringent regulation, you don't have to provide extensive amounts of documentation to get approved for a fix and flip loan.
Fund Many Property Types
As mentioned above, fix and flip loans can be used to finance many property types, in varying states of condition. If you were seeking a bank loan instead, you may struggle to obtain the required finance, as banks are generally more risk-averse than private lenders.
Renovation Costs Covered
When flipping houses, a significant amount of your budget is spent on construction costs and renovations. With a fix and flip loan, a proportion of your loan amount is set aside to cover all the repairs needed on the property. This takes the headache out of trying to source more money to cover these costs.
Fix and Flip vs Construction Loans: What is the Difference?
Fix and flip loans and hard money construction loans are both popular options offered by hard money lenders. So, what is the difference between these two bridge loans?
Fix and flip loans are short-term financing options, designed specifically to support house flipping. If construction and renovation are required for the purposes of house flipping, this will normally be funded through a fix and loan
How Do House Flipping Loans Differ from Conventional Mortgages?
Are you wondering what sets fix and flip loans apart from traditional bank loans and conventional mortgages? There are some key differences, and we will explain these below:
The Condition of the Property
When obtaining a traditional mortgage, the condition of the property is a key consideration and will help to determine the value and acceptance of the loan. The as-is condition must be deemed suitable to justify the mortgage.
With fix and flip loans, the condition of the property is more than likely poor, as hard money lenders appreciate that the property is being purchased purely to be flipped. Instead, hard money lenders consider the after-repair value of the property as a means to justify the loan.
The Length of the Hard Money Loan
Fix and flip loans are designed to offer a short-term finance solution, lasting around 12 t0 24 months, with real estate investors making interest-only payments each month.
Traditional mortgages, on the other hand, are long-term loans typically amortized over a term of between 15 and 30 years.
Speed of the Application Process
When flipping houses, speed is vital. Therefore, the process of applying for, and receiving, a fix and flip loan must be efficient. For this reason, fix and flip loans can be processed in as little as 10 business days.
Traditional bank loans can take between 45 and 60 business days to close. This is mainly due to stringent regulations on mortgage companies, involving detailed credit checks and examination of the property's condition. While not an issue when purchasing your primary residence, this lengthy process would be unsuitable for fix and flip financing.
Importance of Credit History for Hard Money Loans
While a conventional home loan is heavily determined by an investor's individual credit history and debt to income ratio, this is not deemed as important when it comes to fix and flip financing, and other hard money loans.
A fix and flip lender may ask for a minimum credit score, but they will be more interested in financial projections, taking into account the projected value of the renovated property.
If you have a proven track record with experience in the flipping business, this will also be taken into consideration in your loan approval. After all, when it comes to flipping houses, a successful track record counts for a lot!
What Type of Investment Properties Can Fix and Flip Loans Be Used to Finance?
For properties to be eligible for a fix and flip loan, they must be non-owner occupied. Fix and flip loans can be used to finance property types including single-family properties, multifamily units up to 4 units (such as fourplex, triplex, duplex), townhouses, planned unit developments, or condominiums.
In order to make your fix and flip project a success, you should consider the appeal of your chosen property. You are looking for a 'fixer upper' that you can sell quickly and easily once your renovations are complete.
Choose an investment property that appeals to a wider demographic and requires minimum rehab costs to yield maximum profit. If you do your due diligence when acquiring your property this will almost certainly pay off.
Your flipped property can either be sold for a profit or kept as a rental property to generate a reliable monthly income.
If you are looking to invest in commercial properties, you will need to search for a suitable hard money lender, as most specialize in providing finance for residential properties.
Who We Are
We are FAST lenders for those who want to borrow money for residential bridge loans, fix & flip loans, rental property loans & construction loans. The key is we get you money faster and more cost effectively then anyone else.
Lightspeed Lending is a private money lender located in Boca Raton, Florida specializing in providing residential bridge loans, fix and flip loans, rental property loans, and construction loans.
Lightspeed Founder and President, Andrew Weissman has vast knowledge and experience within the real estate investment sector. His expertise and reliable advice will help you to negotiate seamlessly through the process of securing your fix and flip loan and expanding your investment portfolio.
In a fast-moving market, investment properties are being snapped up quickly. To compete in such a market, you need fast access to capital, and this is where Lightspeed Lending comes in – we can make your offer more attractive with fast cash.
By working with us, you can bypass broker fees, as we process, underwrite, and close loans all in-house.
We also strive to establish a lasting relationship with all of our clients, so that any future funding processes can be handled even more efficiently!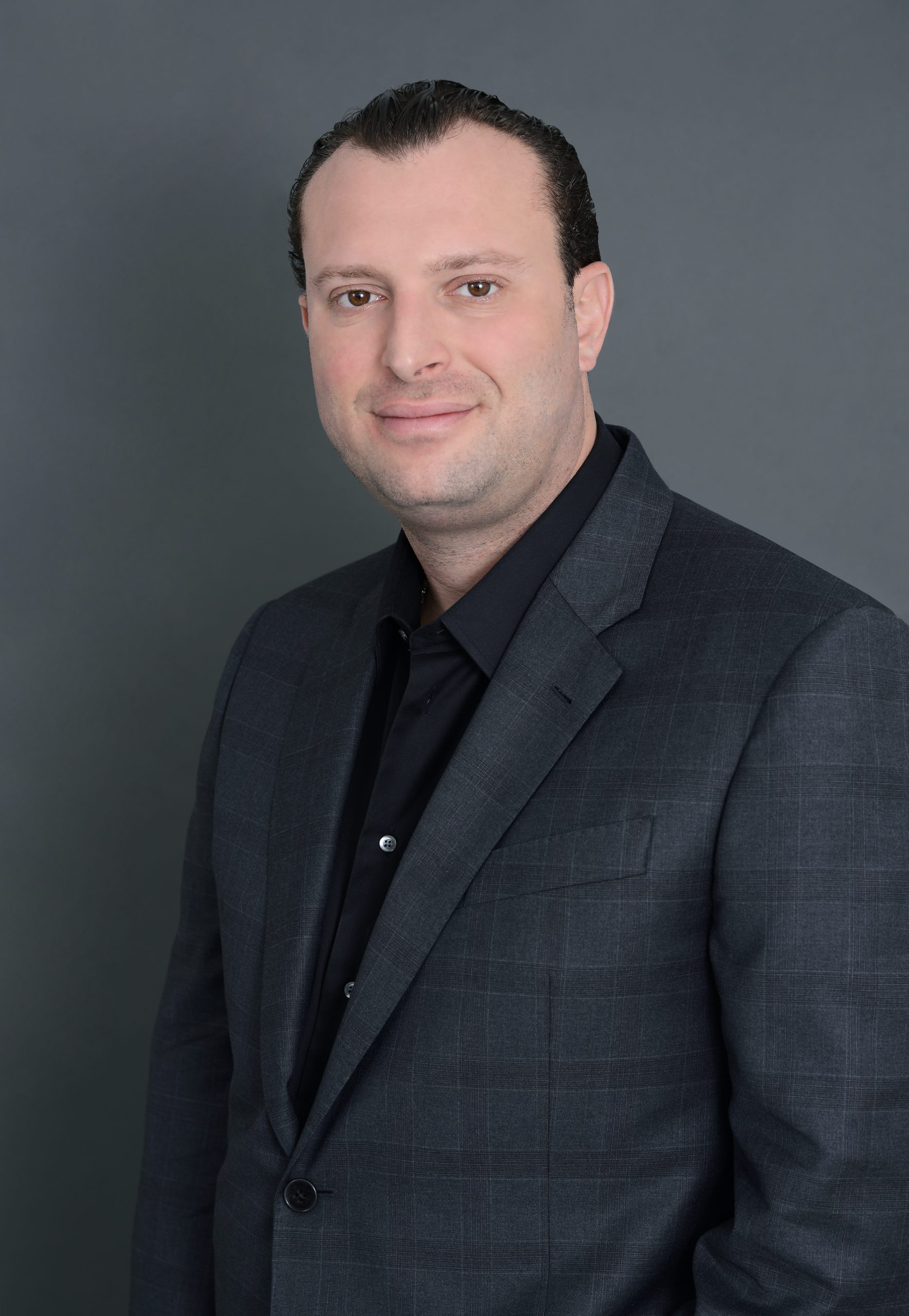 We Offer Unparalleled Customer Service
At Lightspeed Lending, we strive to offer all of our customers personalized service. We appreciate that, when it comes to loan terms and loan amount, a one-size-fits-all approach is simply not enough. We aim to tailor all of our financing options to meet the unique needs of our investors.
Our real estate investors provide us with fantastic reviews about our fix and flip financing options and other loan programs. In particular, they highlight the excellent service that they receive from us. Find out some of the reasons why they love us below:
Top Reviews from Customers