Apply for Rental Property Loan
With the Florida market for housing booming, and this market trend set to continue for the foreseeable future, now is definitely the time to invest in Florida rental property. Are you looking to expand your rental real estate portfolio and generate a reliable monthly income by renting properties? A rental loan, otherwise known as an investment property loan, can provide the financing needed to purchase your investment properties.
Lightspeed Lending Offers Flexible Rental Property Loan Options
Here at Lightspeed Lending, we are passionate about helping Florida investors to secure the cash flow required to purchase your chosen investment property, whether it is your first rental property or an addition to your multiple properties.
As a private lender, we are able to offer savvy real estate investors customized and flexible loan options. By analyzing your individual credit score and potential property cash flow, we can offer you a unique loan product with attractive rates. The interest rate of your loan program is determined by your individual circumstances including your debt service coverage ratio.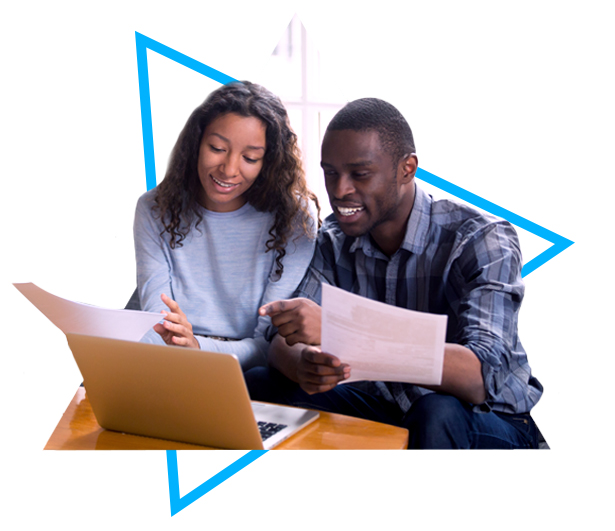 Lightspeed Lending Rental Loans Provide Real Estate Investors With:
Competitive interest rates, starting at 4.75%

Minimum loan amount of $100,000 to fund a non-owner-occupied property, with a maximum loan amount of $3,000,000

Up to 80% loan-to-value ratio (LTV)

A simple and efficient loan application process

Less paperwork – no requirement to submit income documentation, tax returns, or W2 forms

Personalized and customized service

Lightning-fast closing – closing within 10-15 business days compared to 45-60 days with a conventional lender

A great option for rental investors that fail to qualify for a standard loan from a conventional lender

Varying loan structures, including a 30-year fixed-rate loan product, and a 5, 7 or 10-year adjustable loan product (offering an adjustable rate at the end of the specified term). It is important to note that if you opt for a shorter-term loan, you will benefit from cheaper interest rates compared to a longer-term loan.
Read More About Our Private Money Loan Programs
How Does the Rental Property Loan Application Work?
With Lightspeed Lending, the application process for a rental property loan in the state of Florida is simple. We have made it easy for you to request information online, with the submission of a basic form. After submitting your request, Lightspeed Lending begins the application process.
Quick and Simple Loan Application Process
We will give you a callback and have a quick 15-30 minute chat with you over the phone. During this phone call, we will find out more from you about the property and yourself, as the potential borrower.

We will ask questions about your personal circumstances, as well as your employment and income details, and find out about your experience in the real estate investment sector.

If you have pre-qualified for your rental property loan, we will ask for you to provide us with some specific documentation. For refinance loans, this includes your driver's license, Employer Identification Number (EIN), article of organization and operating agreement (if the property to be purchased or titled is currently owned in an LLC or business entity), a bank statement or a voided check to allow us to carry out an automatic debit or credit check, title, insurance, and valuation from 3rd parties.

For property purchases, we require all of the above, plus 2 months of bank statements. We must source deposits and we must obtain an explanation of the source of large or irregular deposits.

Once we have received all title documents and insurance back, we submit the file to be underwritten. The file then gets submitted for conditional approval, which typically takes between 24 and 48 hours. Once we satisfy the conditional approval, loan documents get sent to the title company for closing.

We can process your application in a fraction of the time of conventional loans, achieving closings within just 10 to 15 business days. Our simple process leaves you to enjoy the benefits of your rental property cash flow and property appreciation.

You are left to use your rental loan and move forward with your investment opportunity!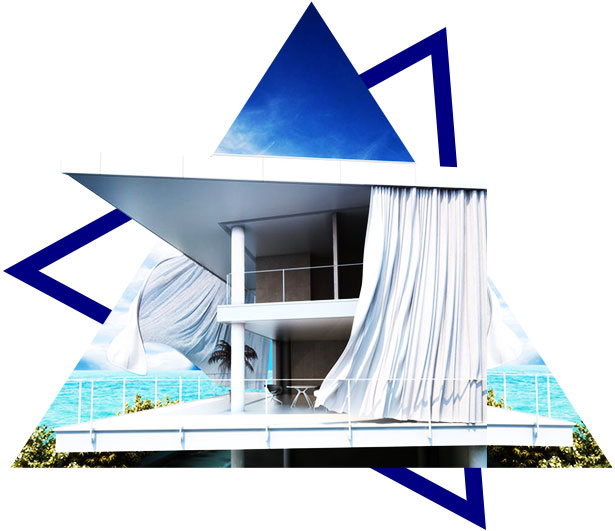 What Are

Rental Property

Loans?
A rental property loan program provides real estate investors with the capital needed to purchase or refinance a property that is intended to be rented out to tenants.
To qualify as a rental, the property must be occupied by a tenant rather than the property owner.
Usually, the tenant is occupying the rental property on a long-term basis, but investment property loans can also be used to finance short-term rentals, such as Airbnb, VRBO, and other vacation rentals.
With commitment and patience, real estate investing can provide a steady monthly cash flow for a savvy investor.
How Does a Rental Property Loan Differ From a Conventional Mortgage?
You are probably aware that a traditional mortgage can be used to finance a single property – your primary residence. On the other hand, rental loans are used to purchase a real estate investment property, allowing you to generate rental cash flow and benefit from long-term capital appreciation.
While they were traditionally used to purchase commercial properties, rental property loans are now commonly sourced to buy residential rental properties in order to generate rental income for investors.
While a conventional loan program focuses heavily on personal income and credit scores, rental property loans take into account the potential for significant rental income generation and rental investment. This is particularly true with private money lenders, sometimes referred to as hard money lenders.
What Type of Investment Rental Properties Can Florida Rental Property Loans Be Used to Finance?
As mentioned above, rental loans can be used to finance property types including single-family properties, multifamily units, townhouses, planned unit developments, or condominiums. Single-family properties are classified as properties designed to house one family. A multifamily unit is a residential property containing more than one housing unit. Multifamily units that Lightspeed Lending's rental loans can support are two to four-unit residential buildings with each unit designed to be occupied by a single family.
What Type of Investment Properties Can Rental Loans NOT Be Used to Finance?
The major stipulation for a rental loan program is that the property in question is not going to be occupied by the property owner. At Lightspeed Lending, we do not currently specialize in rental loan solutions for the purchase of commercial property – that is, one that is designated for commercial use by the tenant.
Rental vs. Conventional Loans: Key Differences
There are some key differences between conventional mortgages and investment property loan programs and these can be particularly problematic for rental investors sourcing their property loans from a bank, instead of a private money lender. So, what are some of these differences?
Interest Rates
Interest rates and fees are typically higher on an investment property loan as there is deemed to be a much higher risk of default when it comes to rental properties rather than a primary residence. Private money lenders are usually able to offer you much more competitive interest rates and fees.
Down Payments
Banks often specify larger down payment requirements to secure an investment property loan, although this often depends on your individual circumstances.
Credit
A low debt to income ratio and an excellent credit score may be required to offset the additional risks when dealing with a traditional bank.
Property Type
To qualify for rental loans, your chosen real estate must fit into qualifying categories: single-family properties, multifamily units, townhouses, planned unit developments, or condominiums.
Why Choose a Private Money Lender for Cash Flow?
Are you wondering how you can benefit from turning to a private lender rather than traditional banks? Private hard money lenders can help whether you wish to purchase a new property or refinance an existing property.
Private lenders can benefit you by offering:
More flexible loan terms than traditional banks conventional loans

A faster turnaround with a quicker and easier approval process

Less red tape due to less stringent regulations

Limited document loans, with no need to provide your pay stubs, tax returns, or W2 forms

Loans customized to your individual rental portfolio

Competitive rental loan rates and minimum down payment

Rental portfolio loans to finance multiple rental properties under one blanket loan
Private money lenders typically offer interest-only loans, meaning that a monthly mortgage payment covers the interest, and the balance of the loan is payable at the end of the term. A prepayment penalty will be due if the balance of the loan is paid off before a predefined milestone date.
Is a Private Money Lender Right for
You?
If you are looking to invest in a non-owner-occupied rental property to boost your cash flow, a private money lender can help you to gain access to capital more quickly than conventional lenders.
Private lenders are a great option for loans in Florida if you need fast access to cash flow, have a poor credit history, have issues with your income verification, or have a high debt to income ratio.
You may have had enough of dealing with conventional lenders, such as banks and credit unions, due to inefficiency. It can feel as though you are constantly jumping through hoops to provide the required documentation and meet the stringent governmental regulations.
As a direct lender, Lightspeed Lending has cut out the middleman, allowing us to achieve competitive rates and lightning speed for our loan programs to finance your next deal on a Florida investment.
Can I Access Investment Property Loans with Bad Credit?
While a good FICO score lies between 670 and 739, at Lightspeed Lending we only require a FICO score of 600 to access our rental loans, although having a better credit rating and more experience within real estate investing will give you access to more competitive rates.
Are Florida Rental Property Loans Subject to Early Prepayment Penalties?
Real estate investors taking out a rental loan with Lightspeed Lending will be subject to a prepayment penalty if their loan is repaid early:
For 5-year loans: The prepayment penalties are staged in a 3/2/1/ structure, where clients paying off their loan in the first year only have a 3% prepayment penalty, 2% after 2 years, and 1% after 3 years, etc.
For 7-year loans: The penalties are staged in a 4/3/2/1 structure
For 10-year loans: The penalties are staged in a 5/4/3/2/1 structure
Who We Are
We are FAST lenders for those who want to borrow money for residential bridge loans, fix & flip loans, rental loans & construction loans. The key is we get you money faster and more cost effectively then anyone else.
Lightspeed Lending is a leading private lender located in Boca Raton, Florida specializing in providing residential bridge loans, fix and flip loans, rental loans, and construction loans.
Lightspeed Founder and President, Andrew Weissman has vast knowledge and experience within the real estate investment sector. His expertise and reliable advice will help you to negotiate seamlessly through the process of securing your rental property loan and expanding your investment portfolio.
In a fast-moving market, investment properties are being snapped up quickly. To compete in such a market, you need fast access to capital, and this is where Lightspeed Lending comes in – we can make your offer more attractive with fast cash.
By working with us, you can bypass broker fees, as we process, underwrite, and close loans all in-house.
We also strive to establish a lasting relationship with all of our clients, so that any future funding processes can be handled even more efficiently!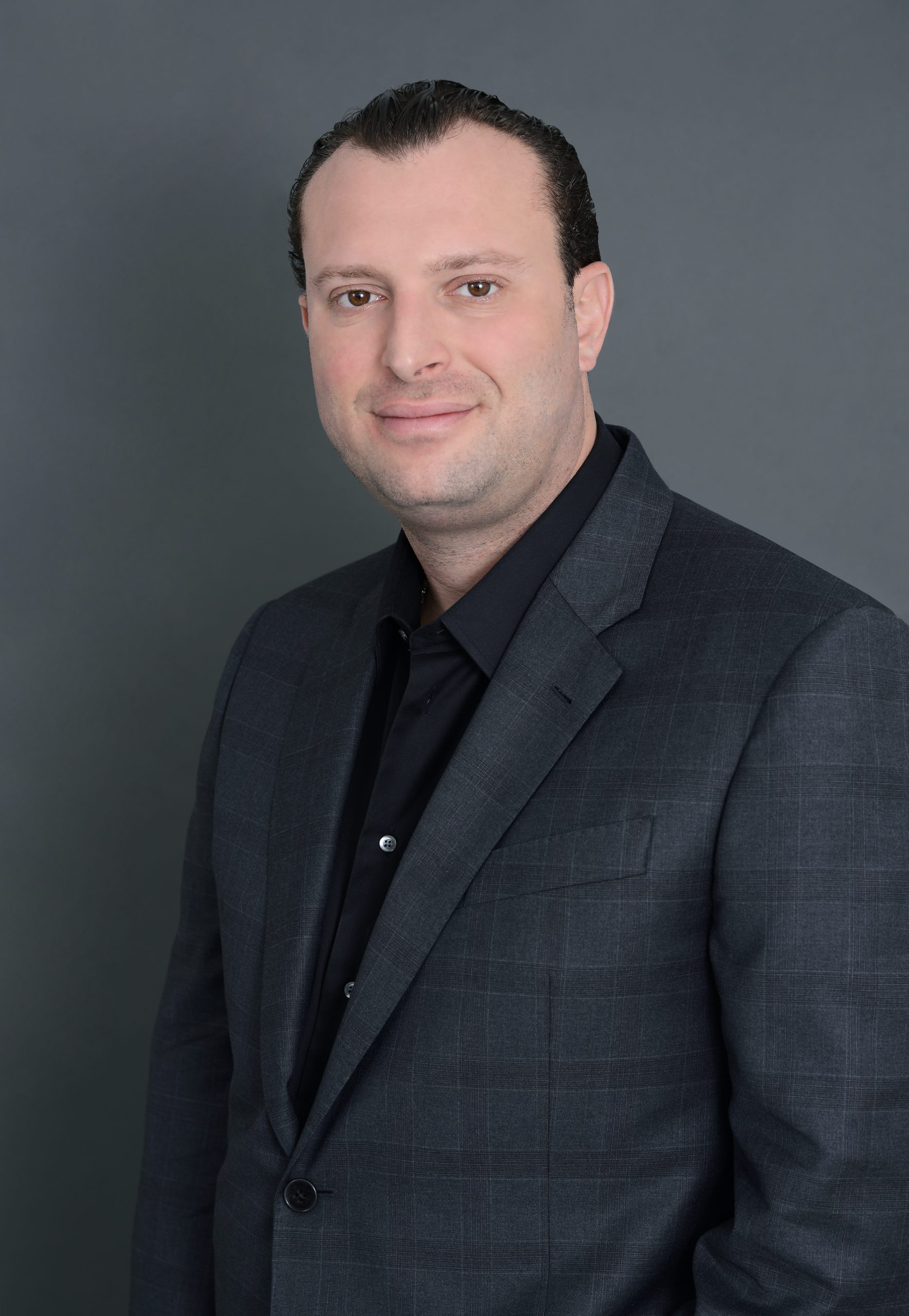 We Offer Unparalleled Customer Service
Unlike most lenders, at Lightspeed Lending we don't adhere to strict office hours, instead tailoring our customer service to meet the demands of our individual clients. With efficiency being such an important part of the service that we offer here at Lightspeed Lending, we are always available at the end of the phone.
Whether you prefer to give us a call or send us a quick text message to check on the progress of your application or find out more about your loan terms, we are available 24/7 to support you throughout the loan process.
Our real estate investors provide us with fantastic reviews about our loan programs and the excellent service that they receive from us. Find out some of the reasons why they love us below:
Top Reviews from Customers