Apply for a Hard Money Loan in Fort Lauderdale
If traditional financing is proving problematic and time-consuming, hard money lending may be the answer. Whether you are a seasoned investor in the Fort Lauderdale real estate market, or a first-time borrower looking to secure a down payment on your first investment property in the Fort Lauderdale, hard money provides fast and easy access to cash flow, allowing Fort Lauderdale clients to borrow money through private companies and private lenders.
How Can Private Money Lenders Help Fort Lauderdale, FL Real Estate Investors with a Hard Money Loan?
A hard money lender offers investment finance loans that do not require a higher down payment. The average interest rate is around 6.99%. Hard money lenders prefer individual investors such as entrepreneurs or landlords who are looking for real property at competitive interest rates rapidly in short-term loan options.
Conventional financing such as a traditional mortgage loans from a mortgage brokers and traditional lenders is normally a very slow process. Loans typically have upfront fees, require higher credit scores, have a capped loan amount, and demand a repayment schedule of monthly payments, based on an analysis of the borrower's finances.
When it comes to hard money borrowers, a private money lender only requires minimal information on your personal financial situation, and the process is super quick. The entire process can be completed in a matter of days. This is lightning quick when compared to traditional mortgages which normally take well over a month to process.
Flexible Hard Money Options for Fort Lauderdale Real Estate Investors
We will work with you to try and make the impossible possible, whatever that may be. Some of the key criteria of our Fort Lauderdale, FL hard money loan programs include:
Up to 80% loan to value ratio (LTV)

Loans from $100,000 to a maximum loan value of $10,000,000 on a non-owner occupied property

Interest rates starting at 6.99%

12 to 24 months flexible terms

We will discuss a personalized exit strategy
Here at Lightspeed Lending, we are passionate about taking the stress out of Fort Lauderdale, FL investment property loans. If you want to find out more about how we can help you with a loan request, then give us a call.
Read More About Our Private Money Loan Programs
Fort Lauderdale Communities We Serve
Coral Springs
Dania Beach
Davie
Deerfield Beach
East Fort Lauderdale
Hollywood
Las Olas
Plantation
Port Everglades
Sunrise
West Fort Lauderdale
Wilton Manors
Oakland Park
Lauderdale Lakes
Lauderhill
Lauderdale-by-the-Sea
Cooper City
Southwest Ranches
Pembroke Pines
Tamarac
Pompano Beach
Coconut Creek
Hillsboro Beach
Miramar
Weston
How Do I Get a Fort Lauderdale, FL Hard Money Loan?
In most circumstances, working with private money lenders is a lot easier than traditional financing. To apply with a private lender, make sure that you have already found the property you want to purchase, renovate or flip.
It is critical to have collateral, and the lower the LTV (loan-to-value) is, the better the rate offered will be, and the likelihood of being accepted by the lender increases significantly. The higher the collateral the better the loan rate becomes.
The next step is to find a hard money lender; contact a verified private money lender such as Lightspeed Lending.
On application you will need to provide:
What is the address of the property?
What is the agreed purchase price (note: the purchase price is not an appraisal value) of the property?
If applicable you may need to provide:
What are the estimated construction costs?
What is the expected value of the property after construction work is completed (ARV)?
What is the repair costs value?
The loan provider will validate the request and then, if successful, the lender will make an offer to the real estate investor.
The more experience you have with hard money programs and in the real estate market, the more likely you will be successful in the application; however, everyone has to start somewhere, and working with a hard money lender is often an easier and quicker option than a traditional mortgage.
How to Find a Hard Money Lender in Fort Lauderdale
Hard money is not available from the same places you procure traditional loans; instead, you require a direct hard money lender. Hard money lenders can be individual private investors or small businesses like Lightspeed Lending in Fort Lauderdale.
It is important to take your time to research the best private money lenders to make your loan successful. Each provider will have different qualifying criteria and different terms and conditions for their loan product.
Conduct research on the various Fort Lauderdale vendors to learn what the minimum credit score requirements are, what the minimum and maximum property values are, and what level of loan to value (LTV) is available.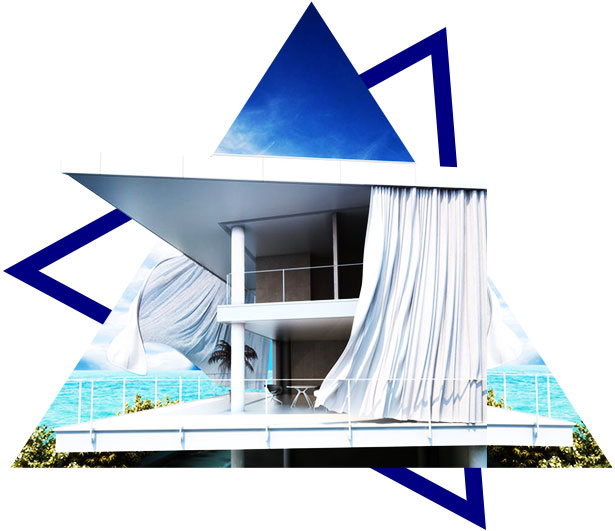 What Is a

Hard Money Loan

? How Does a Hard Money Loan Work?
Hard Money is a financial term used to describe physical currency (as opposed to soft money; historically soft money was used to describe paper currency in contrast with coins or bullion, but this usage is now uncommon). Hard Money Loans (sometimes known as Private Money Loans) are provided by private lenders and offer short-term access to cash that is secured against a tangible asset, usually real estate collateral.
Auto loans, individual personal loans, and corporate finance are typically excluded from traditional forms of hard money lending.
A hard money loan can be a good option for south Florida real estate professionals who have experienced difficulty securing loans from traditional lenders, who wish to avoid the lengthy process of applying for a traditional loan (also known as a soft money loan), or those with poor credit history.
Why Is it Called a Hard Money Loan?
Hard money loans, also referred to as private money loans, are called that because they are provided by private lenders rather than traditional lenders, such as banks or credit unions.
Their name also refers to the fact that these types of loans are secured by a hard asset, typically real estate property.
How Hard Money Loans Differ From Traditional Loans?
The application process for hard money is generally quicker and less stringent than that for a traditional loan. While a traditional mortgage typically takes months to close, hard money loans can be closed within days.
This is particularly beneficial in the current fast-moving south Florida/Fort Lauderdale market for real estate, where deals on investment properties must be closed quickly to avoid missing out.
There is a lot more red tape involved when it comes to securing traditional mortgages and loans. Because they deal with loans for asset-based investment properties, a private lender doesn't need to adhere to the same regulations and stringent borrower approval process, meaning that they require less documentation and can work with a real estate investor with a poor credit history or income-to-debt ratio, making for an easy process for investors looking for financing for their next project.
What Property Types Do Hard Money Lenders Finance?
Hard money is used by real estate investors in need of short-term funding, and investors typically apply to investment property opportunties such as single-family homes, townhomes, condos, and multi-family up to 4 units (fourplex, triplex, duplex).
At Lightspeed Lending, all such loans are for non-owner-occupied properties for real estate investors because of regulatory and compliance rules. When it comes to a commercial loan for commercial properties and real estate investments, Lightspeed Lending's hard money is not normally available for commercial properties.
Do I Need a Hard Money Loan?
A private lender tends to pay less attention to a borrower's creditworthiness than a traditional lender would. Your hard money lender will be more interested in property value, as the property will be used as collateral on the loan.
This means that hard money may be appropriate if you have encountered issues trying to secure a traditional loan. Hard money may also be suitable for real estate investors looking to fund a fix and flip loan project or invest in rental properties.
Is a Hard Money Loan Worth It?
So now that you know the details of what a hard money loan is, is it something you should consider? Hard money is not for everyone, but used correctly, they can help improve your profit margins significantly.
Hard money loans are perfect for property developers who want to buy and flip property in near-term future.
Are Hard Money Loans a Good Idea?
As with all financial products, there are advantages and disadvantages to each one. The suitability of a private lender's services to your situation depends on numerous factors. We already know that hard money loans have a fast turnaround, flexible terms, and a robust loan amount, but are there any disadvantages to hard money?
Many hard money lenders only offer short-term loans and the down payment needed varies between the providers and the lending services provided. The interest rates are normally higher than a traditional mortgage because of the higher risk to the hard money lender, which means the closing costs might be higher.
The payoff occurs when a cash injection is needed and the borrowers intend to pay back private money lenders quickly – this way hard, money loans have a distinct advantage.
Advantages of Hard Money Loans
Hard money lenders offer attractive real estate loans that typically close faster than a traditional loan. Traditional lenders need a great deal of information for underwriting, while a private lender does not. Traditional lenders are usually banks and large financial institutions that have complex processes, layers of corporate bureaucracy, and a challenging approval process. The bottom line: hard money is faster than traditional loans because you have fewer hoops to jump through.
Hard money lenders are usually specialized lenders that focus specifically on this type of lending, making it easier and quick to approve the loan for the Fort Lauderdale investor.
A private lender does not put as much emphasis on the borrower's credit score; this is because the loan is secured against an asset or real estate purchase. They are not tied down by the same regulations as conventional loan lenders.
Are There Any Alternatives to a Private Money Loan in Fort Lauderdale?
While hard money presents an attractive solution for securing finance for your Fort Lauderdale real estate investment, there are different options available that borrowers may consider:
Unsecured lending: borrowing money on credit cards, a personal loan, or bank overdraft is a possibility. These types of unsecured borrowing for personal finance are usually provided by banks or financial businesses and often rely on the borrower's credit rating, but the rate is often capped and demands higher interest-only/high-interest rates over a very short period.
Refinancing: refinancing any existing investment property or opting for home equity loans might release equity to be used in a future purchase. However, this approach can incur expensive additional fees, including solicitor expenses, valuation fees, and arrangement fees.
Whatever option you choose it is important to consider the total cost of your finance solution in addition to the loan value before you commit to it.
Hard Money Loan Rates in Fort Lauderdale: What Should I Expect?
Hard money differs significantly from traditional financial institutions because they typically offer interest rates from 10% to 15% but only a loan-to-value (LTV) ratio of 50% to 60%. This loan amount is significantly lower than traditional loans making hard money a great option for short-term cash injections. With providers like Lightspeed Lending in Florida, the LTV can go as high as 80%, making the loan proposition even more desirable.
It is important to remember that the rate offered can vary for several reasons. Geography plays an important role because the loan is secured against the property so always consider the location in Fort Lauderdale and appeal of the property. You don't need a great FICO score or to supply your entire family history or tax returns to be considered. Hard money is easy to apply for even for those with bad credit, and as a result, the rates are a little higher because of the greater risk to the lender.
The is no minimum FICO score needed for a hard money bridge loan, but other loan types require a minimum 600 FICO score.
Who We Are
We are FAST lenders located in Florida for those who want to borrow money for residential bridge loans, fix and flip loans, rental loans & construction loans. The key is we get you money faster and more cost-effectively than anyone else.
Who Is Lightspeed Lending?
Lightspeed Lending is a private money lender located in Boca Raton, Florida. Lending services provided by Lightspeed Lending cover all areas of private lending such as residential bridge loans, fix and flip loan programs, rental loans, and construction loans. We can also refinance existing investment loans.
Andrew Weissman, Lightspeed Founder, President, Hard Money Lender: Fort Lauderdale
Lightspeed Founder and President, Andrew Weissman has vast knowledge and experience within the real estate investment sector. Andrew strives to offer all of his clients a lending service that is fully tailored to meet their individual needs.
Andrew's expertise and reliable advice will help you to negotiate seamlessly through the process of securing a private money loan.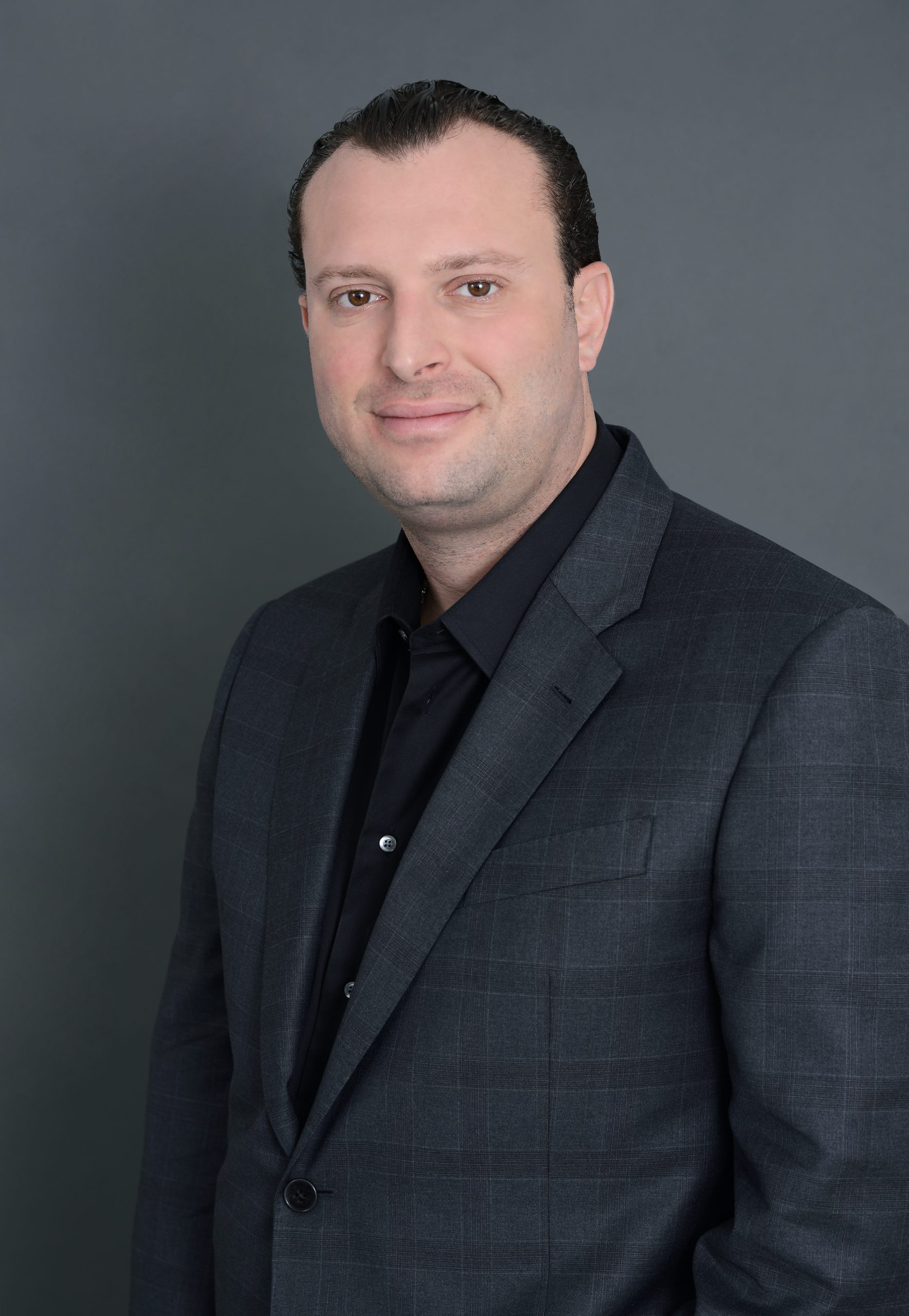 How Can Lightspeed Lending Help You?
To compete in the current seller's market in Fort Lauderdale, speed is essential. Lightspeed Lending offers quick and efficient access to the capital needed. By working with us, you can bypass broker fees, as we process, underwrite, and close all of our loans in-house.
We also strive to establish a lasting relationship with all of our Fort Lauderdale clients, so that any future funding processes can be handled even more efficiently!
Many lenders will offer loans to refinance various solutions for the client, so how do you choose the right lender for you? While interest rates are important, that is not the only consideration.
At Lightspeed Lending we are famous for our excellent customer experience, our efficiency, and unparalleled customer support, we will be there for you when you need us. Unlike other lenders, at Lightspeed Lending we don't adhere to strict office hours instead, we tailor our customer service to meet the demands of our individual clients. With efficiency being such an important part of the service that we offer here at Lightspeed Lending, we are always available at the end of the phone.
Top Reviews from Customers